General Ball Screw Shipping Tips: A ball screw is a precision piece of equipment which should be handled carefully and be well protected during shipping even before it is rebuilt. When sending us your ball screw, be sure it is shipped in either a wooden crate, a reinforced cardboard box, or a PVC tube. Include the ball screw, ball nut, return tubes, wipers, balls, and any other parts associated with the ball screw assembly. Please include a packing slip or business card with your contact information including your name, company name, address, telephone number and email address so we can identify your ball screw when we receive it.
Large Ball Screws: If your ball screw assembly is longer than 9ft and/or heavier than 150 lbs, it will require a freight service and you will be responsible for the shipping charges. Large ball screws should be shipped in a wooden box/crate that is strong enough to protect it during transit. We will always return ship your reconditioned ball screw assembly in a suitable container. If necessary, we will build a new box for your ball screw.
Overnight Shipping: When using our 48 hour express service, we recommend using Next Day Air or Priority Freight to reduce down time.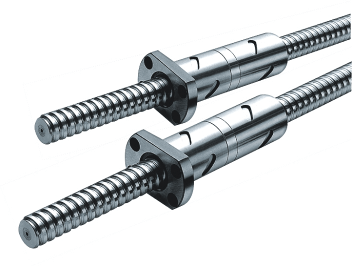 Free Return Shipping on All Rebuilt Ball Screws Via UPS Ground