Our 5 Day Standard Service: For ball screws with an overall length of up to 10 feet and a major diameter of up to 3 inches, total rebuild time is 5 business days.
Exceptions are:
Badly bent ball screws.
Ball screws needing extensive machine work or customization.
Ball screws with badly damaged bearing nut threads or severely worn bearing journals.
Our 2 Day Expedited Service: We offer our 48 hour expedited service to customers when a week or more of down time is simply not an option. With this service, your ball screw is put through the same process as our 5 day service. We do not skip any steps or cut corners. We do prioritize your ball screw by moving it ahead of our other rebuilds allowing us to ship your unit less than 48 hours after we receive it. The price for this service is 20% more than our standard 5 day service. For our expedited service, we recommend shipping UPS Next Day Air or UPS Second Day Air to further reduce down time.
Guaranteed Ship Date And Price: After we have evaluated your screw, we will email (or fax) you a quote which will include a guaranteed ship date and a guaranteed price up front. Our ship dates are very important to us because we know how important reducing down time is to our customers. We are committed to ship your rebuilt ball screw on or before your guaranteed ship date.
Free evaluation - No obligation
Savings of 50% and Higher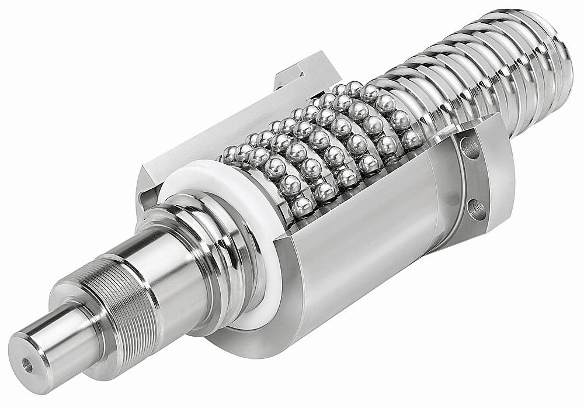 "Re-Ball Only" Service: We offer a "re-ball only" service for customers who have run the ball nut off the end of the screw but do not need to have their ball screw assembly completely rebuilt. This service is typically only available on new ball screws. With this service we clean the ball screw, ball nut, and other internal parts, reload your ball screw with new chrome steel balls, adjust preload, apply lubrication, followed by quality control & testing, then return the screw to you ready to reinstall. The ball screw must be in new or like new condition with no or very minimal wear to be re-balled. Our "re-ball only" ball screws are not covered under our 1 year warranty.
We give our customers a guaranteed price and ship date up front